Tuesday, February 18, 2020 Next Date
10:00 am - 2:00 pm
St. Matthias Chapel Gallery, 600 Richmond Avenue, Victoria, BC V8S 3Y7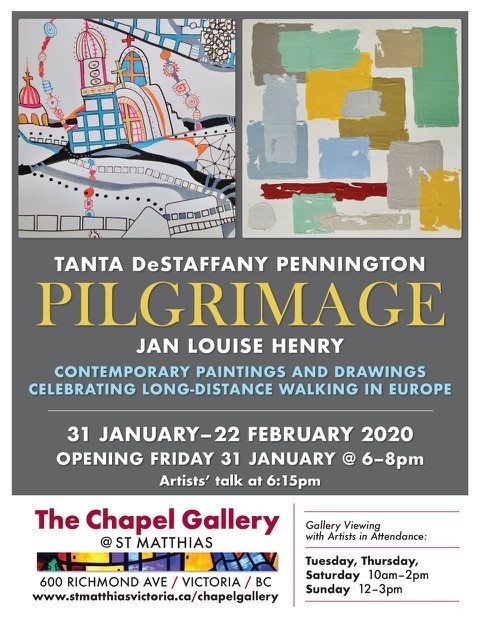 This unique show of contemporary painting and drawing celebrates walking the ancient Pilgrimage routes in Europe. In the past ten years Jan and Tanta have collectively walked over 5000 miles in Europe, often walking parallel Pilgrimage routes that ultimately led to the town of Santiago de Compostela in Spain.
The artists have captured their individual journeys using colour, line and form. This exhibition showcases the unique responses to their experiences.
The gallery will be open on Tuesday, Thursday, Saturday 10-2pm and on Sunday 12-3pm, with the artists in attendance on each of these days.