Friday, March 15, 2019
5:00 - 7:00 pm
St. Matthias Chapel Gallery, 600 Richmond Avenue, Victoria, BC V8S 3Y7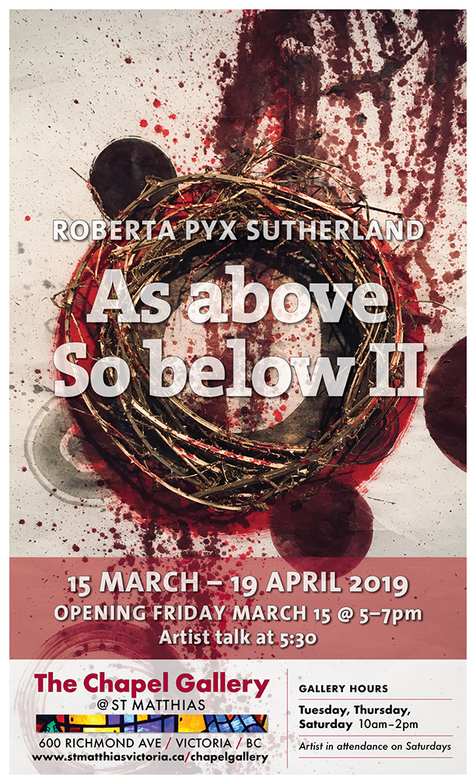 The Chapel Gallery is delighted to announce our next Exhibit Opening. As the artist says, "much of Sutherland's work in the last few years could be called contemplative. This exhibition of meditative ink drawings continues this exploration with a fusion of Zen practice and elements of Christian tradition. With the circle as subject she walks the line where symbolism and abstraction intersect."
We warmly invite you to join us for the opening of this new exhibit. Enjoy the exhibit as it continues, with the gallery open on Tuesdays, Thursdays and Saturdays, from 10 am to 2 pm.