Friday, April 26, 2019
5:00 - 7:00 pm
St. Matthias Church, 600 Richmond Avenue, Victoria, BC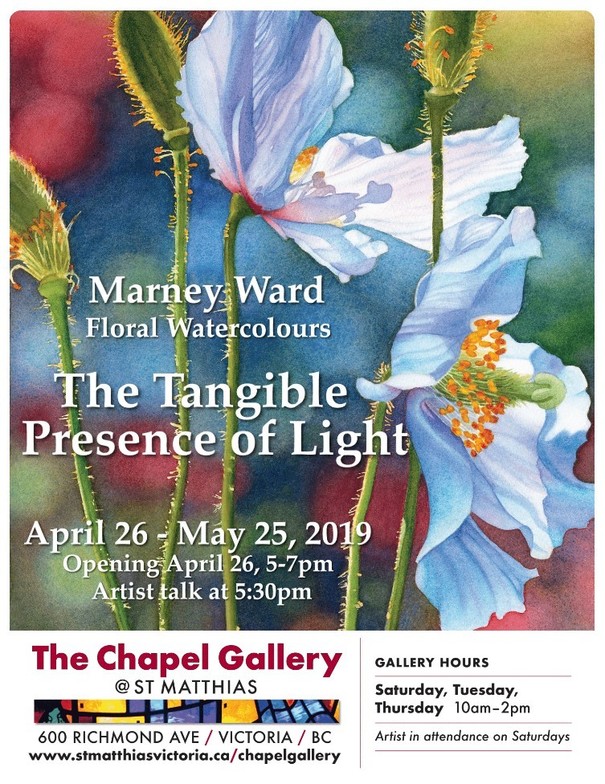 In an incredible celebration of spring and the Easter season, our Chapel will be transformed into a blaze of beautiful floral colour!
Artist Marney Ward will share her extraordinary watercolour paintings with us. Her exhibition "The Tangible Presence of Light" opens on Friday 26th April 5-7pm. Marney will give a slideshow talk on her work and inspiration at 5.30 pm in the sanctuary; refreshments will be offered. Join us for the opening, and return often as the exhibit continues through May 25th.