Saturday, July 27, 2019 Next Date
9:00 - 11:00 am
St. Matthias 600 Richmond Avenue with parking off Richardson Street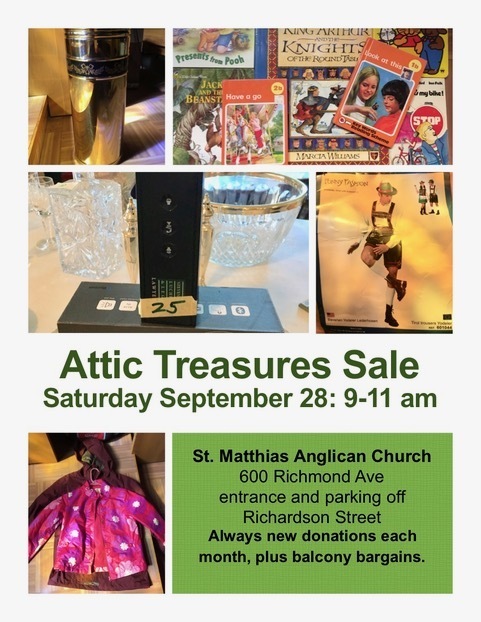 Attic Treasures, next sale September 28 from 9 - 11 am.
Thanks to donors, volunteers and buyers, July's sale was a great success. Rather than measure success by the funds raised, may we share the story of a small TV purchased by a woman who works at Coolaid for a bedridden senior to watch using headphones and not disturb other patients.
We have established "balcony bargains" that free volunteers from carrying everything down the stairs. Preparing for Hallowe'en, we hope to have a selection of costumes in our next sale, in addition to lots of terrific "treasures" and "new to us" books.