Saturday, January 25, 2020
9:00 - 11:00 am
St. Matthias Anglican Church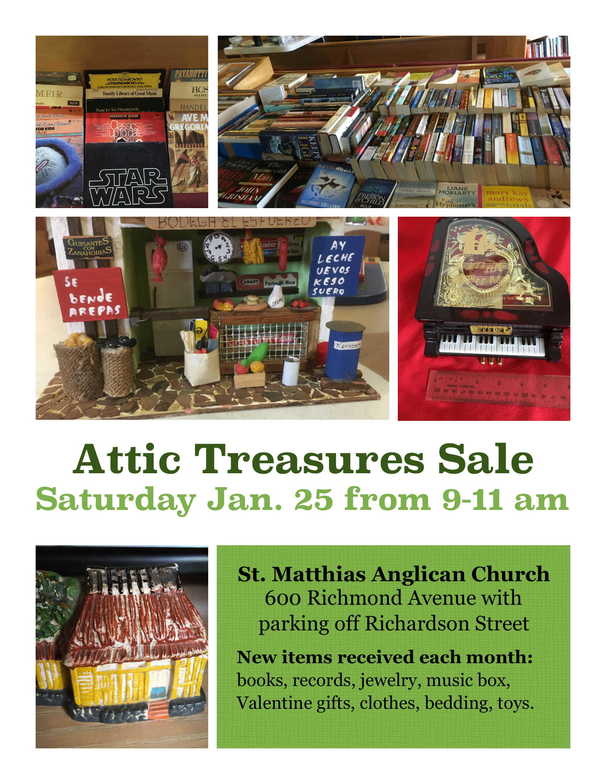 Clearing out after Christmas? Next sale will be Saturday, January 25th, the theme is vintage and retro items. If you want to donate Christmas decorations or a nativity scene, they will be held for the fall sale. There are many items we cannot accept because Beacon Community Services will not take them if they are not sold. Please contact Marilyn Denton at 236 882 5855 or via Email [email protected] BEFORE leaving anything in the church. When you do leave donations we can accept, please include your name and Email address (or telephone number if you do not have Email. Thank you for your cooperation.